The Challenge
Quad Bike King CEO Giles Donovan didn't want potential customers bouncing due to a slow website. He also didn't want to keep spending over $100 an hour for his web developer to optimise content everytime they did website updates. Giles first tried Cloudflare, but then approached Peakhour after realising he'd have to pay $200 US to get Australian data centres and a specific feature.
Our approach
Starting out on our basic plan, Quad Bike King had significant gains in load times due to Peakhour's automated image optimisation/format conversion, file minification, and caching. Other major benefits were gained from the ability to serve clients using HTTP version 2, automatically rewriting page links to https, and forcing all requests to occur over a secure connection.
Key outcomes
Peakhour immediately sped up the site, reduced customers bouncing, and saved valuable developer time and money. Money that could be spent elsewhere growing the business.
$
Saved that could be spent elsewhere
3.5
s
Improvement in load times
1.3
mb
Reduction in page weight
What the customer says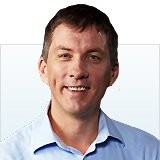 "Getting started with Peakhour was trivial and the end result has been fantastic. If I said, put your website behind Peakhour and your sales will go up 50%, I wouldn't be exaggerating much! "
Giles Donovan
Owner Quad Bike King