Case Study stoneandchalk.com.au
Stone & Chalk partners with experts, universities, investors, mentors, corporates, and government organisations to support the growth and development of startups in Fintech, Agtech, Medtech, and Cybersecurity.
The Challenge
As a critical supplier of infrastructure to hundreds of growing online businesses, Stone & Chalk faced the dual challenges of delivering their clients lightning-fast, resilient IT infrastructure and services, while also ensuring their systems were strongly protected from cyber attack.
The Peakhour Solution
Peakhour had been delivering website acceleration, high availability, and cyber security to AustCyber for some time. When AustCyber and Stone & Chalk merged, it was apparent that Stone & Chalk's public website and enterprise business web applications would also derive significant benefit from Peakhour's CDN+ Service. Accelerating Stone & Chalk's public websites boosts their Google search rankings and user engagement, reduces IT costs and drives digital marketing outcomes.
The CDN+ Cyber Security functionality, including Web Application Firewall (WAF) & Virtual Patching, Distributed Denial of Service (DDoS) protection and Bot Management, all serves to protect not only the public websites and their underlying infrastructure, but also protects the enterprise business web applications from data breach and other online threats.
The Missing Link Difference
The partnership between Peakhour and The Missing Link delivers customers a winning combination of great products with expert pre- and post-sales service.
Having engaged The Missing Link to scope out and deploy the Peakhour solution, Stone & Chalk has also begun exploring other opportunities to consult with The Missing Link on further IT initiatives.
What the customer says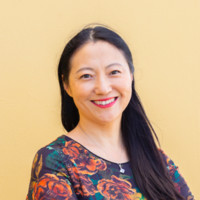 "Peakhour has dramatically boosted our web performance while reducing our exposure to critical emerging threats like Log4shell, and enabling us to feel confident that our company, our customers and business partners are protected from cyber attack."
Jenny Tian
Group Executive, Information Technology at Stone & Chalk