City Laser Clinic provides non-surgical cosmetic treatments using the highest quality technology and experienced therapists.
The Challenge
City Laser Clinic were already using the WP Rocket optimising plugin for their website but weren't happy with the outcome. Average page load times above 6s were causing consistently high bounce rates, they were losing customers. Management considered several options, including AWS, but were put off by the lack of support. Following a recommendation from a business associate they approached Peakhour to help.
Our approach
Peakhour first reviewed the existing website before working with the client to tweak the WP Rocket plugin to achieve some performance gains. We then added the website to our service.
As a standard Wordpress site, setting up the Peakhour service was very straightforward and all the client had to do was install our Wordpress Plugin from the Wordpress store and update their DNS for Peakhour to optimise, accelerate, and protect the website.
Key outcomes
After joining Peakhour City Laser Clinic's online customer enquiries have significantly increased along with with revenue, despite the impact of COVID.
Peakhour also kept the website online after the hosting operator mistakenly cancelled the website, by continuing to serve pages from our cache, protecting search enging ranking and reputation.
4
s
Improvement in page load time
40
%
Increase in Page views
500
Bad requests blocked per day
What the customer says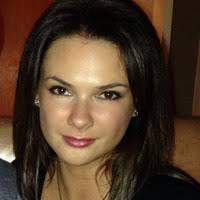 "I would strongly suggest that any business who relies on their website to attract customers should instantly get on board with PeakHour - it is simply a no brainer! I can honestly say that our business revenue has grown by around 100 times what we are paying for the service every month.
I was initially sceptical, but now wish I had made the transition years ago."
Ellen Alexander
Director, City Laser Clinic